From Pre-Launch to Scale - Core Live Chat Got Your Back!
Live Chat, Chatbots & Pre-Launch Campaigns in one place
Get started for free now
No credit card required
Pre-Launch: Build Buzz & Automatically Collect Emails Before Your Store is Live
Are you still working on your store? You're in for a treat!

With the pre-launch chatbot automation feature, you will be able to test demand for products, promote your online store (before it's live), and can even collect emails from future customers. On the day of your store opening, you can send an email with one click to all of your pre-launch captured customers so you can make sales on the very first day of your business!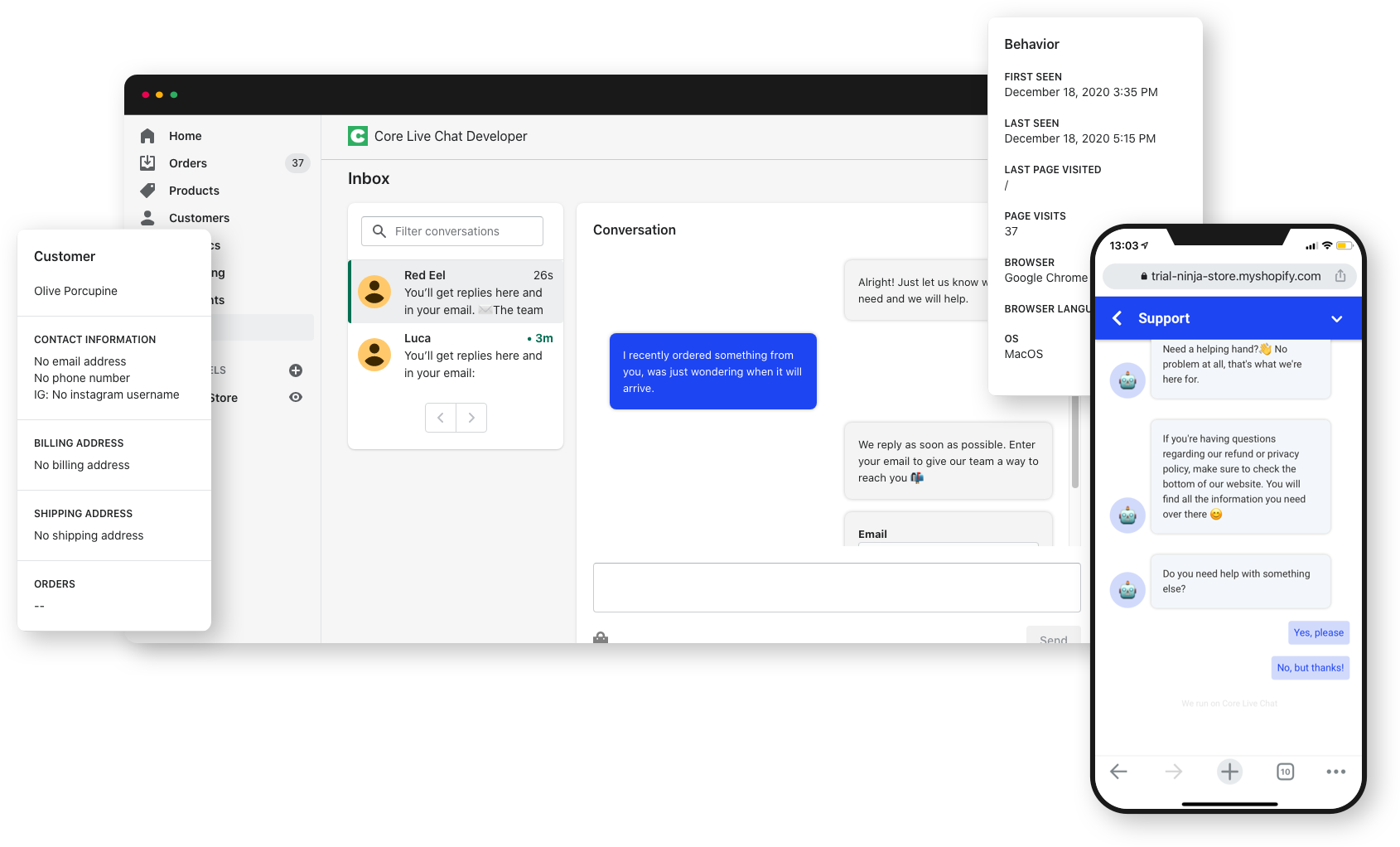 Live Chat: Help Your Customers & Reduce Abandoned Checkouts
Core Live Chat allows you to help and engage with your customers at any stage of your sales funnel. From a first cold-interaction to post-purchase upsells.

Your store visitors are at your store for a good reason: they want to buy products. It's your task to help them find what they want. The live chat feature is the best direct connection for you to help your customers.
Chatbot & Automations: The Most Affordable Virtual Assistant Ever
Automate support and marketing tasks by using an integrated chatbot. Let the bot automatically answer demanding questions and clarify concerns to reduce your bounce rate and abandoned checkouts.

Your customers might have questions when you're unavailable - this can cost you some serious sales. Core Live Chat's chatbot will take of your customer's questions whenever you can't.

But there's more! (it's not just a support tool)

You can also send automated promotional messages to all of your store visitors and push them into an automated funnel that will guide them from a certain site of your store to your sales/product page.

The chatbot is your customer's personal sales assistant.
Install Core Live Chat Today